Community Update
Hey, Realmers!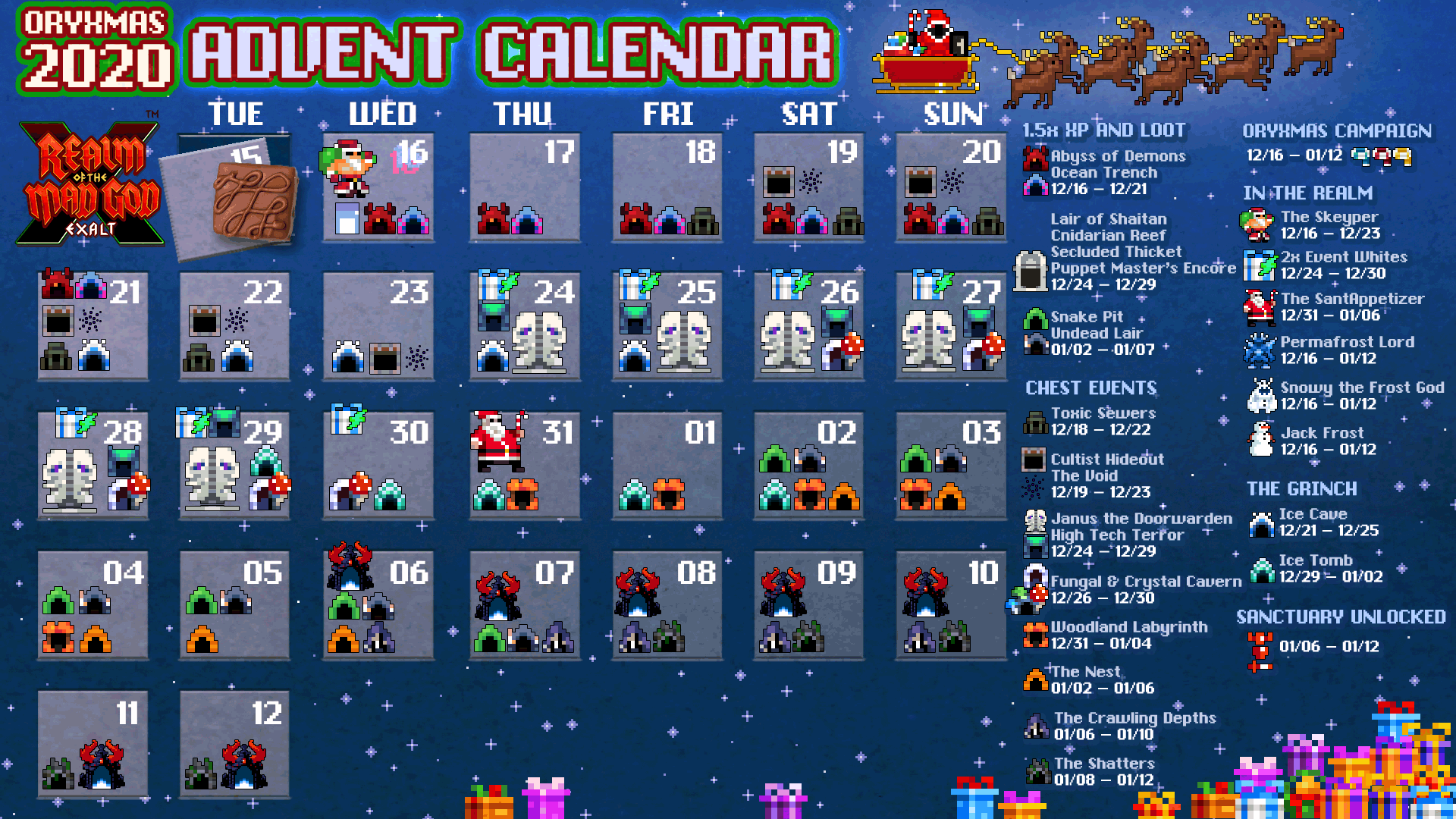 Remember this post, where we setup the advent calendar for this week? Well… Oryx kind of took a bite out too early and we needed to postpone the start by one day.
Not convincing enough, right… well the truth is… that we had to postpone it due to technical difficulties with the upcoming release. And those events are directly connected to the release, so you can start guessing what is coming on Wednesday…
The cooking for the contest may now stop
On Dec 8th, we launched this contest and invited you to create (and cook) a recipe for one of the Food Items in the game. A comment with the words COOK-OFF was been created on Reddit, where you could post your creations until 12/14, 16:00 UTC.
We wanted to share all the entries with you, so we made an album on imgur:
The photos are arranged in no particular order and are just here for you to enjoy them and get as hungry as we did! Thank you so much for participating in this contest – we hope you had fun cooking and of course, eating. Expect the winners next week…