Interview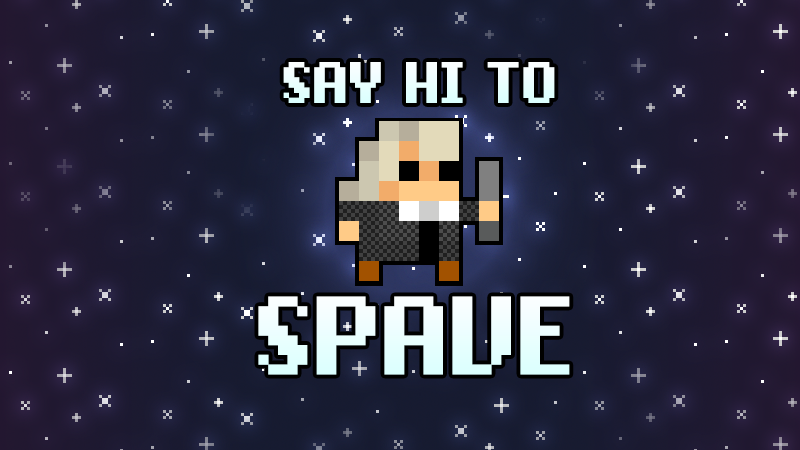 You may know him by Aiden Strozzi, Spave or Apollos, one of the composers of the Realm's Soundtrack. He's 22 and comes from the USA. Meet Spave.
Is making music your main activity? If not, what is your day job? Tell us about it.
Making music is the main thing I do, I have my business Apollos Productions, which is currently in the process of officially launching, after being delayed by the pandemic. So in the meantime, I got a part-time job at your local neighborhood Costco.
After the whole ordeal that led you to stop making music for Realm, what made you return?
Well, the whole ordeal was mostly fueled by Wangle tagging me along with her opinions, most of which I didn't share/care for. I ultimately decided to come back because I saw it as a good opportunity to keep growing my composing resume, and because there was a new freedom to have the music be solely by me, and not every track be a shared project. I also wanted the soundtrack to have some form of consistency sonically, I didn't like the idea of leaving the game with a half-finished soundtrack.
Any hidden talents or hobbies?
Yeah, a ton! I love snowboarding, shoes, building various things, and most recently; mechanical keyboards!
How and when did you start playing RotMG?
Approximately 10 years ago. I found the game on steam and told all my middle school friends about it and it became the new craze amongst me lads.
Favorite Class, Dungeon and Item?
Bard is my favorite, for reasons that should be fairly obvious. I really liked the manor when it first came out, it was different from anything in the game, mostly because it was indoors. My favorite item would have to be the Warmonger, even though I've never had it. I love the sprite and the idea of rewarding skills with dps.
What other games do you play?
I mostly play roguelikes in my free time, but I also love some Terraria or a nice single-player RPG.
What makes RotMG unique?
It'll never satisfy your itch for more RotMG. Just when you think it does, you get sat on by a crab in a pirate hat and it starts all over.
What are the things you love the most in the game?
I love the whole general concept of the game, the mix of such rare loot and permadeath is an addictingly fun equation.
What would you change?
There are many things that I think could be changed, but the one that I think is holding it back the most is all the outdated art & mechanics… I would also obviously add a sick OST.
How do you see the game in 10 years?
Only time will tell! I hope the game gets the attention & care it deserves, nothing more, nothing less. Basically, ROTMG COMING THE TO METAVERSE 2025 CONFIRMED, JUST 5 ETH FOR A GSORC, SEE YOU THERE BOYS!