Development Update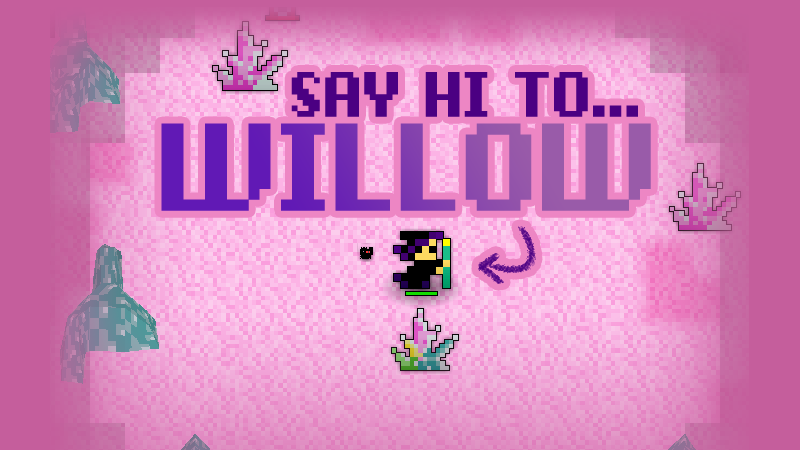 You may know her as WillowDG, she's 31 and comes from Bulgaria and she's one of the members of our Customer Support Team. Meet Willow
What is your job? Tell us about it.
As a lot of you guys have already seen, I am a relatively new addition to Realm's Customer Support team. I have 2+ years of experience in the field and quite honestly, I love doing this.
How did you end up on DECA and did you play RotMG before?
I learned about DECA from a very dear friend of mine. You might know him as PapaPotato. 🙂 Once he told me more about the company, I immediately knew that I needed to be a part of it. The values and mission that DECA has are exactly what I've been looking for and what I deeply value as well.
I haven't played RotMG before, started shortly before joining the team and I'm still learning, so with time, I will be able to assist you more efficiently. To be honest, I'm not that good at dodging in games. But more on what games I play, later.
Favourite Class, Dungeon, and Item?
I generally prefer ranged classes and so far, my favorites are the Wizard and Archer. If skins count, I would say my favorite item is the Witch skin I'm currently wearing (and don't plan on changing any time soon). As for dungeons, the two that have left the biggest impression on me so far are Candyland Hunting Grounds (Rototos are very cute! :D) and Magic Woods.
What do you think makes the game unique? Is there anything you would change and what?
I think what makes it unique is the fact that it combines so many genres and different play styles in one. And it's combined in a way that actually works and makes sense. That is a very rare occurrence! This way, anyone can find something he likes in the game.
What I would like to see as a change in the future, is a bit more extensive tutorial and more new-player-friendly content, like a few new easier dungeons for example. I would also like to see people being more friendly to each other while playing.
Any hidden talents or hobbies?
Helping you with your requests by day, drawing fan art by night…I suppose you can count that both as a talent and a hobby, I've been drawing for as long as I can remember. Recently got into digital art and I'm still learning. It's very different from traditional.
I have mainly drawn characters from anime series I like, but recently the fan art I make is mostly of Vtubers from Hololive.
I also enjoy reading fantasy/mystery/horror novels occasionally and of course, playing games.
What other games do you play?
Until a couple of years ago, I had mostly played RPGs, heavily influenced by the Diablo series, which is what got me interested in games back in the day. Nowadays, I play different genres, but I prefer single-player games that have an engaging storyline and interesting lore. Imagine it as reading a good book but being able to experience the things happening in it, in a way.
This last summer I got into Genshin Impact, played it so much that I got a burnout and didn't touch it for a few months 😀 Now I'm slowly getting back to it. Other games I play a lot recently are Muse Dash (a rhythm game) and Creativerse (a building game, similar to Minecraft).
I wish you all a very calm holiday season, filled with joy, lots of fun, and lots of great loot! 🙂