Interview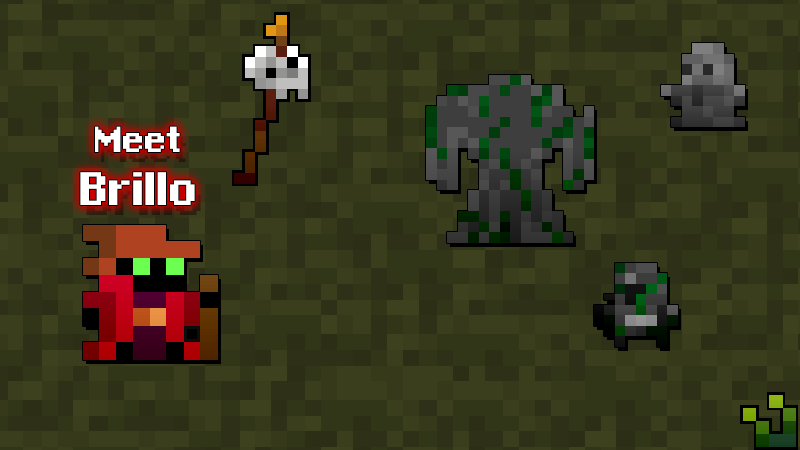 Hello Realmers,
Today we bring you one of the moderators from the official Discord Server. Loves the Socerer and wants an Assassin rework pretty badly. Meet Brillo.
Nationality and Age?
I'm 22 years old and I was born in Trinidad but grew up in the US.
What is your day job? Tell us about it.
I work as a newly promoted Tech Sales Supervisor in a retail chain called Staples which sells products to businesses, schools, and individuals. My area of expertise is electronic product sales, tech services, customer interactions, and making sure products we carry on hand are on the shelf for our clients. As mentioned prior, I am also in the midst of training for my new position so I will have some more responsibilities but I know I'm capable.
Any hidden talents or hobbies?
To address the big elephant in the room, I am indeed a furry! It's been a hobby of mine since my high school years and I've enjoyed all the amazing and talented people I've met in it. Can't say I would be who I am today if I never joined the fandom. As for hidden talents…I can play the trumpet decently well due to middle/high school band, although admittedly I'm rusty.
How and when did you start playing RotMG?
I was introduced to RotMG in the Fall of 2012 by one of my best friends. We played it a lot in the school library during the study period and once I found out it had a browser version, I started playing it at home. Many days (and nights) were spent playing it and I still remember getting my first stat pot (speed!) drop and first t8 weapon (horror) like it was yesterday.
Favorite Class, Dungeon, and Item?
My favorite class has always been Sorcerer. I find the combination of his stats to be super satisfying. Not too fast like dagger classes, but not too slow like some other robe classes. Also 75 vit?! That still amazes me to this day.
My favorite dungeon is The Shatters. I turned that passion into pursuing Raid Leading in the Shatters Discord server and have made it all the way to Head Raid Leader! I've been at it for over a year now and have no plans of stopping when the rework comes out. I'm very excited about it.
My favorite item has to be The Forgotten Crown for its pure versatility among all classes and its rarity making it an incredibly sought-after accessory.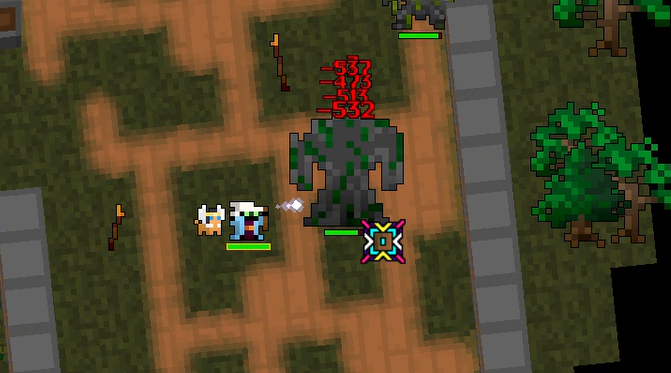 What other games do you play?
My PC isn't the most powerful so I'm limited. However, I love playing fps, rhythm, and fighting games like Call of Duty, Geometry Dash, and Rivals of Aether/Smash Bros!
What makes RotMG unique?
RotMG is a game with high stakes and often a great reward if you play long enough. What keeps people coming back besides the addicting bullet-hell gameplay is the community within the game as well as the amazing feeling of getting a white bag.
What would you change?
At the core level, I think the game is in a relatively good state. However, I think it's about time Assassin is reworked. Make the poison cost less, give him more base MP or give them more effects. It feels like a relatively underwhelming class right now even though he is my 2nd favorite class to play. (Also keeping up optimization and server lag issues!)
What made you join the discord Mods?
I have always enjoyed moderating in Discord servers (as evidenced by being an HRL/Officer in Shatts) and I always loved RotMG. So I thought I'd give it a shot and help moderate for the official server. It still feels surreal that I was given the opportunity to do so and I am thankful for it. I don't plan to go anywhere any time soon!
How do you see the game in 10 years?
I see three possible paths for it. It makes it onto the console market, it becomes a 3D Minecraft-like experience or ELDER REALMS! I'm more inclined to the latter 2 options. 🙂