Events
Well, not quite. Sorry for the clickbait, don't poke your screen. And this is also not about the cooking competition. We just wanted to show you the Advent Calendar for Oryxmas 2020.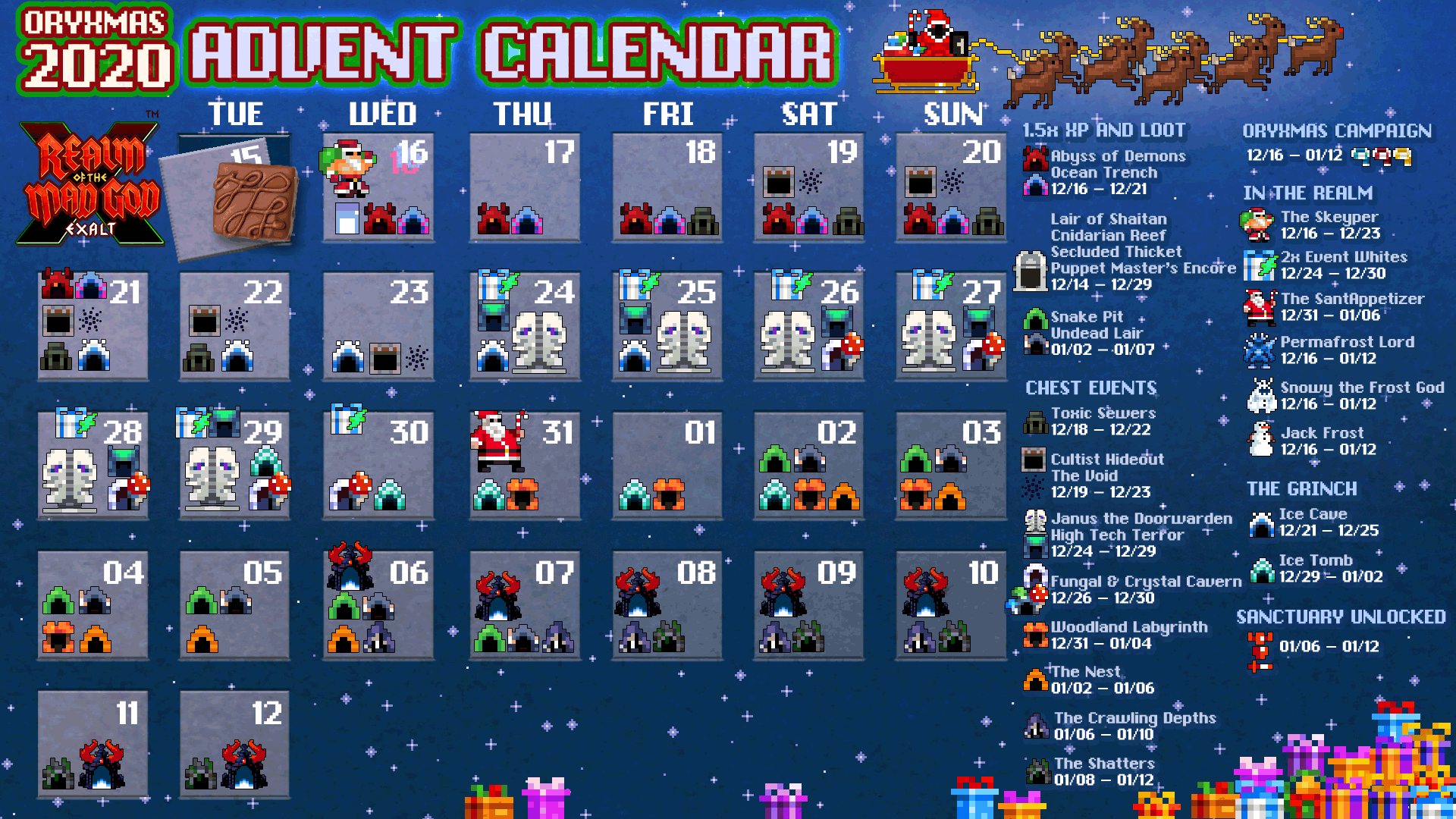 Loot multipliers, Chest Events, The Grinch and the one you kept asking for: we are opening the Santuary from the 6th to the 12th of January.
Also, I would roam around the Realm while the Oryxmas Campaign lasts… you never know what sort of presents might randomly drop… (wink, wink).