Community Update
Hello Realmers,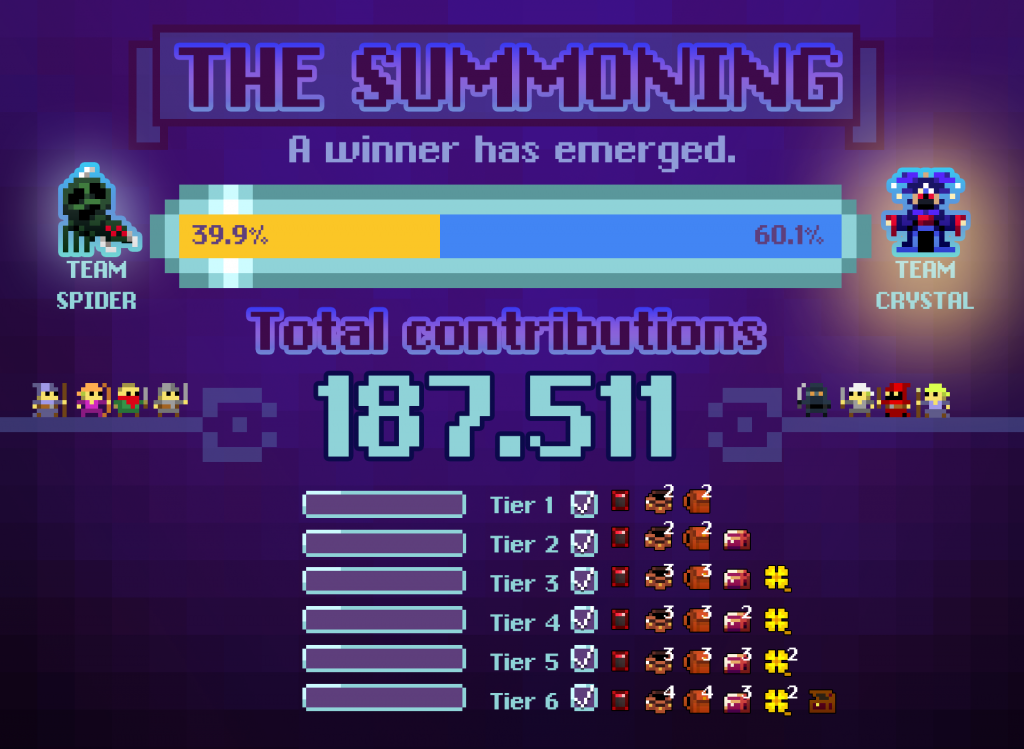 The Heroes of the Nexus have spoken and have decided to aid the Prisoner. Congrats #teamcrystal! While being released she kept mumbling: "Curse the hand that touches this magic, as it is only a trick of my Enemy to keep angering me and my people." Deep down she knows some old powers are awakening.
Surpassing the 150k quests completed means that the free pack will contain the Crystal Mace blueprint, 4 Backpacks, 4 Adventurer's belts, 3 Mystery ST Chests, 2 Golden Lucky Clovers and a Vault Chest Unlocker.
The rewards will be available as a free pack on Friday, 2nd of April.