Interview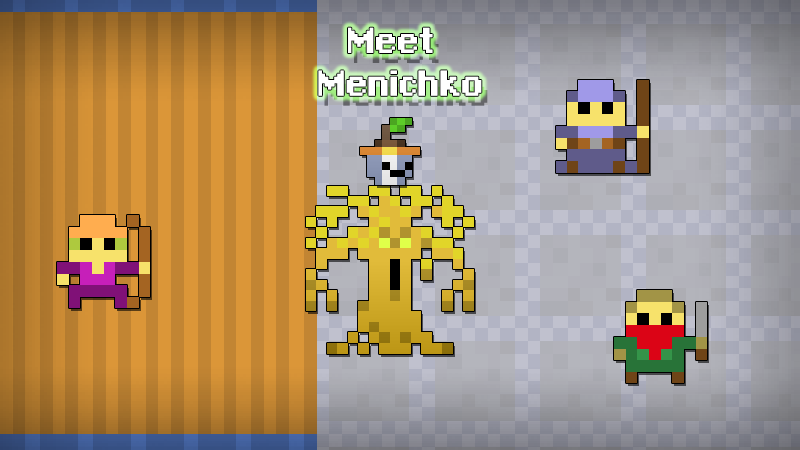 Hello Realmers,
He's one of the most popular DECA employees in the community. Comes from Bulgaria and you might know him as the "father" of the Summoner class. Meet Menichko.
IGN, Nationality and Age?
Hey guys! I go by the name Menichko, I'm 26 years old now and I'm from ….you guessed it, Bulgaria.
What is your job? Tell us about it.
I copy and paste XML and try to deliver things on time, simple as that. In other words, I'm working as a game designer. Some of the projects I worked on are Snowy the Frost Good, Beer God Rework, Belladonna Rework, Archbishop Leucoryx, The Appetizer, The Gardener, UDL reconstruction, and the Summoner Class.
And a lot of things behind the scene like small improvements, items balancing and implementation, etc.
It may not sound like a lot, but I also worked on events previously, and customer support agent at the start! 
Having done so many different things in the game, is there something that you haven't done that you'd like to do?
I think I finally reached the desired position. I have wanted to make games since I was little and here I am!
Any hidden talents or hobbies?
I try not to hide them, but since not all of you know me that well, I will share!
My party trick is that I can beat most people at chess. I also like going out, and going to the gym, and setting myself challenges. The gym that I go to has a cat living inside. I gave it the name "gym cat" and often share pictures of it with testers. Here is one picture for you too!
How did you end-up on DECA?
I went to an interview and had to resolve three example tickets, one involving flying pigs. Weird, isn't it? I guess the interviewer liked my answers and thus I was contacted to join. I started working at DECA back in 2016, together with Dhayne. Yep, imagine Menichko and Dhayne sitting in an office, listening to Halsey and absolutely demolishing support tickets. In the breaks we would throw a frisbee and pass a ball around the office, but what else would you expect from two twenty-year-olds. Later that year we started working from home, but I promise it wasn't because of our office habits 😀 
What is the best and the worst of working from home? Do you see yourself going back to an office?
Best: You don't lose time traveling to work! 
Worst: No colleagues around to socialize with (Though I must say I lived in a house with 7 more young people last year so there was always company)
Neutral: You have access to your working station all the time.
Did you play RotMG before?
No, not really. But I think this allowed me to learn the game in my own way and I must say, I had quite the fun chatting and playing with you guys!
Favorite Class, Dungeon and Item?
Druid, Goblin Lair, and a Pony Mace with 3 Enchantments…

...(that's a joke, obviously)
What other games do you play?
I'm the competitive type and I like games where I can show off skills. I played a lot of League, a little bit of WOW, Brawlhalla, but I also play stuff like FIFA with friends. Now I'm only playing one mobile game, which is new but quite promising, called Smash Legends.
What makes RotMG unique?
Perma… I got you, didn't I? I like being able to play with a big group of players, the dungeon variety and I totally adore seeing new art. It's amazing how much these guys can achieve with a limited space of pixels.
What would you change?
I'm happy with the current state of the game, but we usually make the changes we want all the time! To not repeat things people have already said, I'm excited about a potential Oryx's Castle rework in the future.
Is there something you'd like to ask the community?
I would like to ask you guys to write in the comments (on Reddit and RealmEye) about how you met me (assuming you have) and share what we chatted about! Let's make this fun! Don't embarrass me, please, haha.
---