Development Update
Greetings! This week is a little light on information for reasons we'll share at the end of the letter. Our main highlight right now is a showcase of the upcoming Bard ST set, so let's take a look!

Angelic Bard Set

The Bard is getting his very own ST set, which will drop from none other than Oryx's Sanctuary! It's time to see for yourself how these items will empower the newest face in the realm.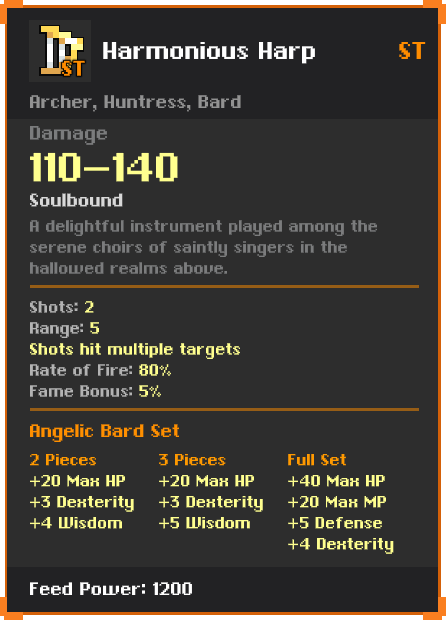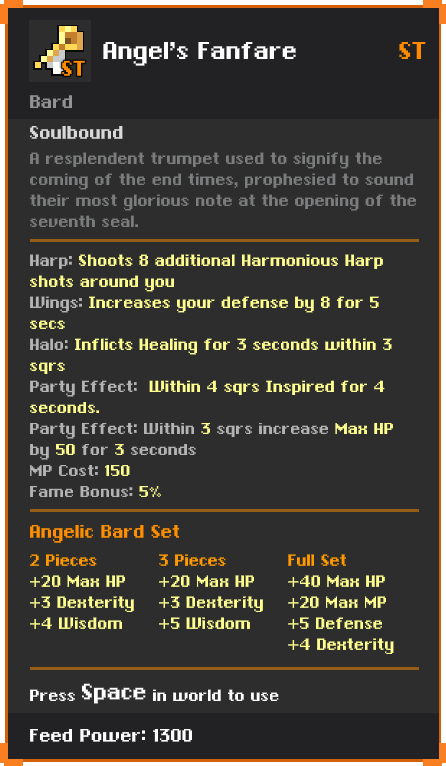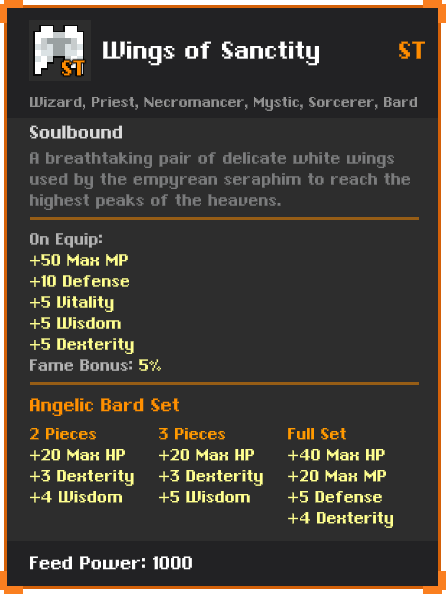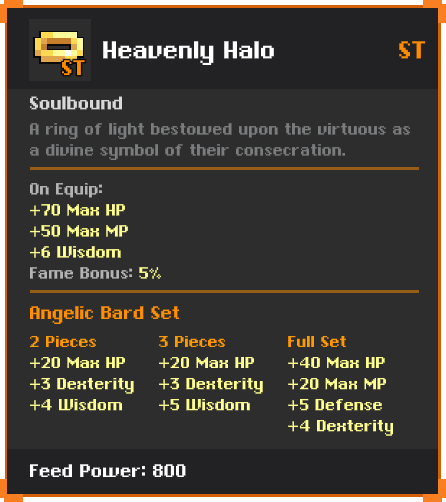 The central mechanic of this set comes from the lute, which gets extra effects and functions based on which other pieces you have equipped.

Q&A Stream

Next Thursday, June 18th, members of our design team (Kidd and Uni) will be joining Soulshift and CussingCanadian, two of our partnered content creators, for a Q&A live stream! We'll announce more specific details regarding the exact time next week, so keep an eye out for info so you can join in!

Upcoming Producer's Letter

This may be a slightly smaller blog than usual, but that's not for lack of things to talk about. Far, far from it! We have been preparing an in-depth Producer's Letter to share a whole load of information about Exalt, recent events, major talking points, and most excitingly, the biggest future content we've been working on.

As it turns out, we have a bit too much to say, so we have decided to break the Producer's Letter down into two parts to avoid information overload. We will be posting part 1 fairly soon and the second part will follow shortly after, both of which will be featured right here on this blog for best presentation! We hope to see you then!