Development Update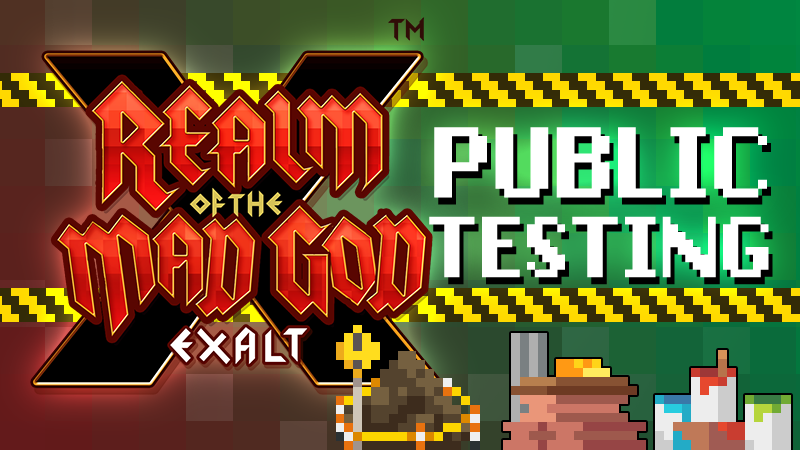 Testing Realmers!
It has been some weeks since the last public testing session. With the current Season coming to an end soon, it is time to look at the next one coming up in a short while. This weekend you will be able to have a first look at the new Battle Pass, the new Missions (including a new mission type where you can choose the reward), and quests. We are also going to introduce a new Seasonal Spoils (chest) to the game. Stay tuned.
Seasonal Spoils (chest)
As most of you are aware, we had some serious issues with the database load in the past, resulting in issues like the Vault bug. In order to lower the risk of such problems in the future, we are introducing a new Gift Chest to the game. This new Seasonal Spoils (chest) will appear after the end of a season and will hold all your seasonal items when they get transferred. The items will be stored in the chest until the next season ends. After that, they will be deleted, which means you have several months time to move all your items over to your regular Vault. While we understand that not everyone likes to lose some items, it is necessary to go forward with this to ensure that we can lower the risk of potential issues in the future.
TLDR:
Season 1 Ends -> Items go to Seasonal Gift Chest -> Season 2 Starts -> Items in Seasonal Gift Chest are available until Season 2 Ends -> Season 2 Ends, all Season 1 Items in the Seasonal Gift Chest get deleted -> Season 2 Items get moved into Seasonal Gift Chest.
To test this feature, we will have 2 seasons running over the weekend. One will already be active when you access the servers, the other will be active on Saturday until Monday.
Battle Pass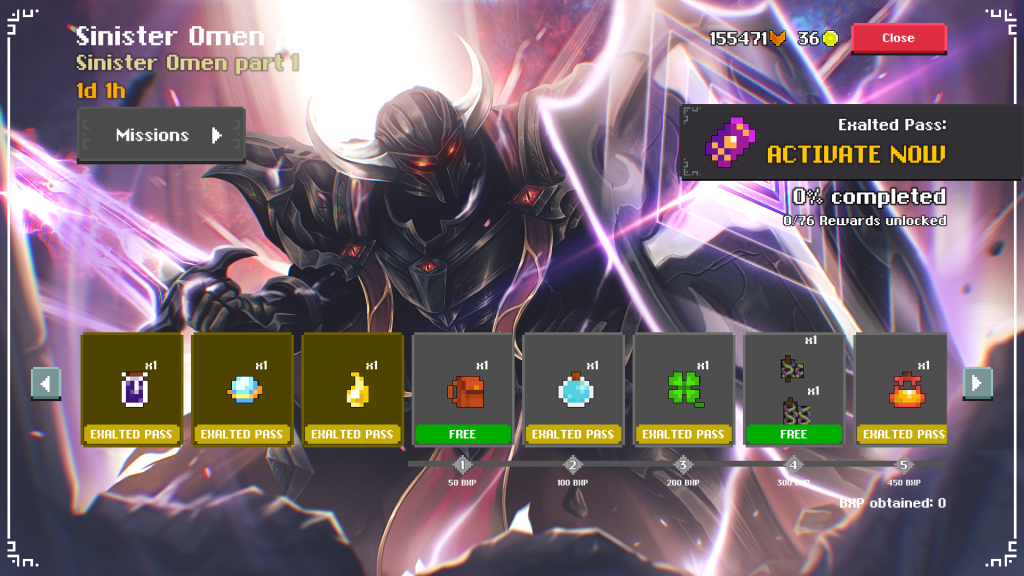 The Sinister Omen Battle Pass will be available with our next update. You will be able to collect Celestial Stones which can be turned in at the Tinkerer for some special rewards.
Full view of the Battle Pass: https://imgur.com/a/WUAa6co (sorting might be incorrect).
Missions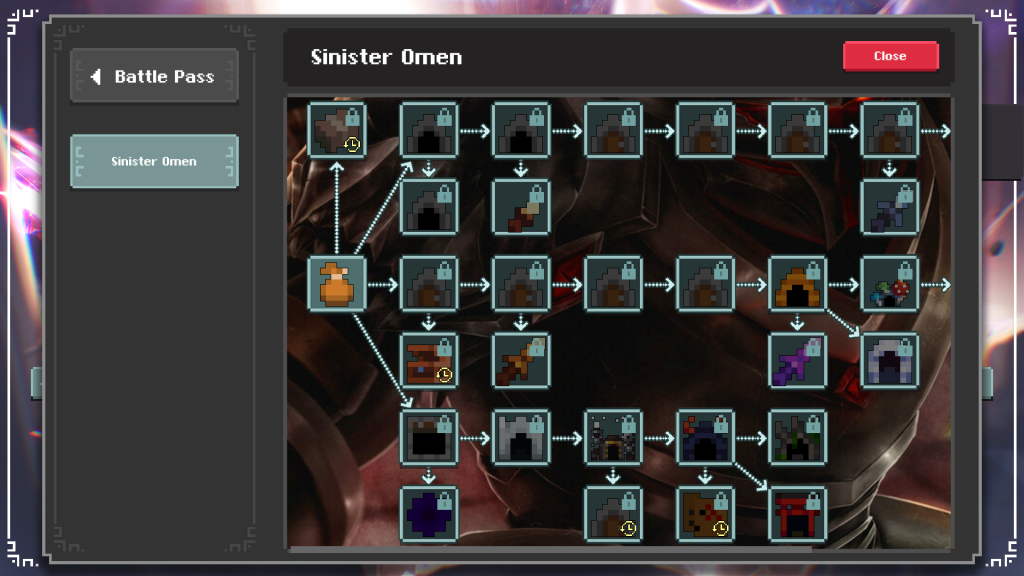 With a new season, come new Missions. Please feel free to provide any kind of feedback on the current Mission draft. Additionally, we are introducing Missions where you can directly choose the reward.
Please be aware that the "A Self-Fulfilling Cycle" Mission still uses a placeholder reward.


Quests
You will be able to turn in your Celestial Stones at the Tinkerer for some special rewards. We have several quests prepared for you for this testing session: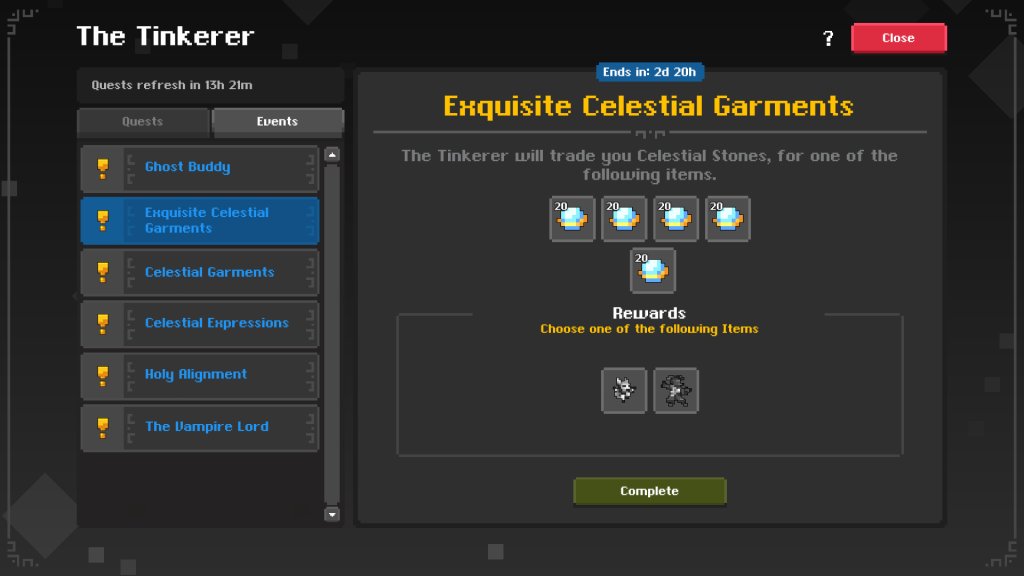 Skins, Titles, Cloths
You can also have a first look at skins, titles, and clothes in the shop during this testing session.
Further Oryx 3 changes
As we said last update we would be watching the Oryx 3 system changes and potentially making more changes based on the results. Unfortunately, while the new systems are achieving most of what they have set out to do, a significant impact in runs has been seen in more casual settings that we did not see in the Testing sessions before the last update. While in general, the math should line up that a fight would not take much longer at all due to the invuln times being relatively short and at worst being about equal to the times spent waiting for Oryx guards to end. The reality is that a large portion of players in these more casual runs are now either choosing not to interact with O3 post-exalted or are simply dealing meaningful enough damage mid-phase due to how dangerous and punishing they can be to people who aren't extremely experienced. This causes what appeared to be runs with little to no time difference to suddenly be a lot longer when applied to Production. In addition, a lot of more experienced players are reporting that they are not feeling as immediately rewarded for going in and dealing damage on harder phases.
To address this we have reverted the counter/stagger system back to normal and removed the phase damage caps that were implemented with it. We believe these changes were in the right direction, but to fully realize requires some additional measures that we do not have the tech to do just yet. With these removed the new combo chains have also been removed as this brings back the guarded chains.
The following changes from the last update are still present:-50% bonus exalt rate
-Flashing blue when towers are up
-Hp scaling for players 1-5
-Removal of reset and pre-attack damage windows.