Development Update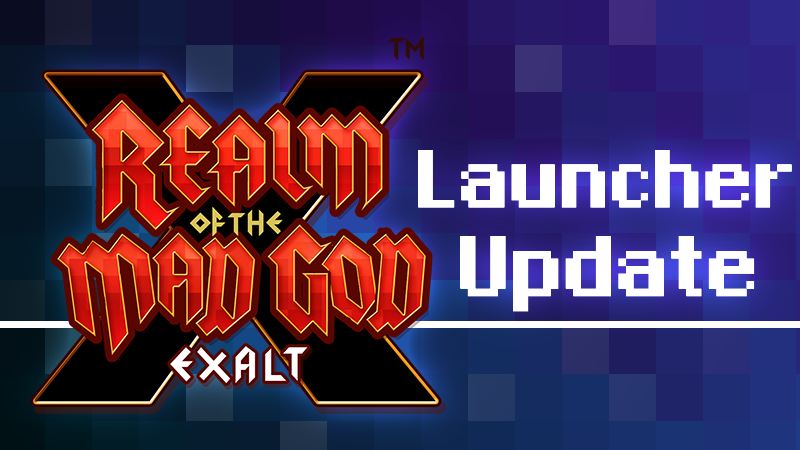 Realmers!
Today we have some amazing news to share with everyone. Over the past years and months, we got a lot of feedback regarding our RotMG Launcher. From the Newsposts not including pictures to CPU usage of the Launcher itself.
The Team has worked hard on improving some of the things sent to us and we are happy to finally announce it.
Changes
The Launcher News is now able to display pictures
Links to Realmeye and Instagram are now added to the dropdown menu.
The sound on the Launcher is now toggleable
A new button to contact Customer Support can be found in the Launcher
Implemented a Progress Bar Indicator when joining the game
Fixes
Fixed the server status banner where it was disappearing if the user opens and closes news
Fixed several issues regarding memory and CPU usage

While this is not everything that we have planned for the launcher, this should already be a great starting point. (Looking at you CPU usage)
If you encounter any issues with the new Launcher, please reach out to the team via discord,  one of the social media channels, or the Support.