Producer's Letter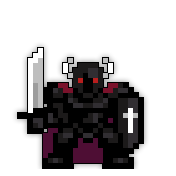 It has been a while since our last producer's letter, and a whole lot has happened since then. No doubt the biggest event was the release of Exalt to a wide audience. On March 19th we released the Supporter Beta, which soon after was followed by the Open Beta. Thanks to your participation in the Open Beta, our development team was able to fix issues that were reported to us by the community.

There's a lot to address. So much, in fact, that we've split this letter in two. This half will cover the most current news, discuss recent hot topics within the community, and cover some team information. The second part will come shortly after this one, and will focus on giving a first look at several major pieces of upcoming content to anticipate. We're itching to get into that exciting information, but we have some more serious things to address first.

Exalt Stability and Disconnections

We are very aware that there are still some stability issues, which we are working toward resolving in each release. This is particularly the case with disconnection issues, which we see have been a source of trouble for some players trying to play on the Exalt client.

We are putting increased developer resources into stability due to its importance to Exalt's full official release. Since this is not a quick fix, we have escalated it to our absolute top priority. We will ensure that these problems are resolved for Exalt's official release and not leave anyone behind involuntarily for the jump from Flash to Unity. Stay tuned for continuous information on the status of fixing these disconnections, as it is our number one goal.

In the meantime, our other teams have not stopped working on new features and content for the game! The full concentration of our Unity developers does not stop teams like our designers from focusing on their own exciting progress. We will continue doing so as we believe better days for Realm are still ahead of us. And with that in mind…

Oryx 3

As we contemplated what we could do alongside Exalt's release, there was only one suitable answer. The next generation of Realm's platform needs the next generation of Oryx! Such a heavily requested expansion to a part of the game untouched since 2012 was only fitting for our favorite Mad God.

The entire design team has been working on this project for over four months now. We sincerely hope that when the portal to Oryx's Sanctuary is revealed, you will be impressed and happy with what we achieved. But Oryx is too smart to come alone. If you missed the past public testing session or want extra information, we suggest checking the rest of our ongoing Exalt blog, where we have been revealing and discussing each of Oryx's new minibosses and even more details!

We want Oryx 3 to be another great endgame experience. At the same time we want it to be more special to access than any other dungeon in the Realm, this will allow us to be very generous in terms of his drop rates. We want people who are able to access it and defeat it to feel rewarded for this hard experience.

Another aspect we want to achieve with Oryx 3 is community cooperation. Oryx 3 will be only possible to access if players who defeated Oryx 2 use three Runes: Sword, Shield, and Helmet. We want the community to gather these runes together, so in the end everyone can benefit from accessing Oryx's Sanctuary. Over 3000 Runes have already dropped in the game! If you don't have them yet, don't worry, they will start dropping in their respective monsters on June 24th.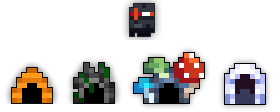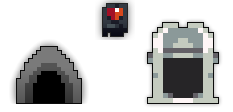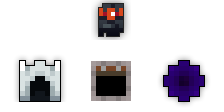 If the Runes are not enough of a motivation to hunt these monsters, we will also drop special tokens which will give you points to progress in an upcoming Bonus Program. The more points you get, the more and better rewards you get – Shards of the Intern, a Character Slot, new skins, and a brand new ST set for Bard on top! So if you were planning to rejoin the fight for Oryx 3, don't wait! The hunt for runes and tokens begins June 24th! And it starts with a FREE pack, so make sure to check the in-game shop!

And remember, Oryx 3 will be exclusively available on Exalt. Some of you ask…
Why are we releasing content only available on Exalt?

Flash development has stopped
With the release of the Exalt Supporter Beta, we stopped developing any new features for Flash. With the limited amount of developers, we decided there is no point in spending their time on working on a platform that will be obsolete in the next few months, and instead concentrate on developing things on a new platform. Anything that affects both platforms (like the Realm queue) we implemented on both platforms in the simplest ways, but once Flash is gone we plan on working on such features with more polish.

Some effects are only possible on Unity
Some of the effects used for Oryx 3 were only possible on Unity and we did not want to limit ourselves for what is intended to be an unrestricted, next-gen experience. While features like the Bard class can at least be displayed and understood by Flash, brand new features would be entirely incompatible, such as exotic new types of projectile movements will enable us to get more creative than ever with enemy design.

We want to inform all players about Unity with a natural transition
As we were releasing the Exalt Supporter Beta, we knew not all players would transition immediately to Exalt for a few reasons:
People are used to playing on Flash
People will have problems playing on the Exalt client
People will not know about the Exalt client
For those of you who are reading, it probably seems impossible that someone does not know about Exalt, because it means you are following all our updates. But although the majority of the community is active on Discord and/or Reddit, there are also a lot of people who are just playing the game and not following social media or information we post in game. Those are the ones we try to inform about new clients with in game content that is only available on Exalt. We hope they will see new stuff and get excited enough to check out Unity for themselves!

Just to show you some numbers: When we released the Exalt Open Beta only 58% of players tried the new client. For the next few weeks the number of players using Exalt fluctuated between 55-57%. With the release of the Bard, this number jumped to 72%. Right now we have 22% currently playing players who have never even tried the Exalt client. We hope that with the release of Oryx 3 and the official release, even more people will switch to Exalt. So…

What is the plan for Flash?

As mentioned before, we want the transition to go smoothly. We are constantly looking at the number of players that are using Exalt and we will adjust shutting down the Flash client to this. Keep in mind that the longer we keep Flash the harder it is for us to adjust and optimize Exalt.

The Flash client is only slowing us down in many aspects of development, as ending it not only resolves several technical conflicts causing unnecessary issues, but also removes the restrictions it has imposed for new content and features (such as the backpack trading panel, which cannot exist until Flash's structure is gone). That is why the latest we plan to keep Flash is the end of MotMG.

Boating and Banwaves

We are aware that fame abuse exploits were a problem in the Realm for a while. Not so long ago, we introduced some server side fixes, but unfortunately it wasn't enough to prevent hacked clients from still abusing the system. This is why we decided to investigate this problem extremely thoroughly in a number of ways to ensure accurate, precise consequences. We just recently found over 150 accounts which were using third party software to get extreme amounts of fame. There wasn't any other fair option than banning and fame wiping these accounts.

We noticed some of them weren't happy with the decision, but we want to be clear – we will not tolerate boating or any other form of breaking the ToS, and in the future we will try to eliminate as many as possible. Going back to the boating problem – this was just the first wave of bans connected to this problem. We plan to investigate more, so you can expect more bans for people who have been exploiting the fame system.

There have also been some concerns raised about idler bots in trains and our stance on people involved in those trains. We take these on a case by case basis due to the circumstances varying too greatly for any definitive criteria, as that leads to loopholes and technicalities that exploiters are quick to jump on. We don't want to:

Blindly ban players who have participated in a train which was "compromised" without actual reason for violation other than "someone was setting up idlers."
Allow actual exploiters to have their trains run with idlers under the excuse of "someone set them up and tried to troll us but we don't want to stop the train because of them" and actually have their idler train protected.
We will look into each individual case/report/incident and make sure we firstly protect players who potentially might have been targeted by a troll, and secondly to not allow people to hide behind said trolls as excuses to run their trains undisturbed. We'd also like to note (small spoiler for part 2 of this letter) that a major fame system rework is in progress, which means exploit methods like these have their days numbered no matter what.

We are also taking stronger and more active actions against cheaters overall. The Unity client enables us to spot cheaters and dupers much more reliably and take action. We know results are not always publicly visible instantly, but we want to reaffirm how seriously we are taking cheating on Exalt and the kinds of measures we have to stop cheaters better than we ever could on Flash.

There are a few more things we want to cover in this half of the letter before focusing on future content in part 2.

Exalt will be not playable through Kongregate

With the end of the Adobe Flash client as technology, it saddens us from DECA to inform you that we have to stop supporting our game on the Kongregate platform. It wasn't an easy decision for us as we were present and proud to be on this platform for over 8 years, along with many players who got introduced to the game through it. With Exalt we needed to concentrate on two platforms: standalone client and Steam.

With that being said, we are not leaving our Kongregate players high and dry. Our customer support team has already transferred thousands of accounts from Kongregate to a standalone client since the announcement of our Exalt Supporter Beta. We will be doing it until all tickets in this matter are resolved. So if you are a Kongregate player and you haven't sent a ticket yet, please do so.
We can promise that the Flash client will be available until all players are transferred. Once again we want to thank Kongregate for all the great years of cooperation and wish them all the best in the future – hopefully working with them again on Kartridge going forward.

Silex leaving the DECA Realm Team

Lastly, we are sad to announce that after 4 years, Silex, one of our core designers, will be leaving our team. It was a great pleasure to work with him. The game as well as DECA owes him a lot for all the hard work he put into development of this project. As one of the founding members here from the very start, his impact has been essential to the game's growth. Here are some words he wanted to share with you before leaving:
Hi all,

I want to announce to you that I'll be leaving DECA Games in June. After 4 years on Realm I felt it was the right moment for me to explore new opportunities and challenges.

When I started working on Realm in 2016, what really impressed me was you, the community. Especially how passionate you guys are. But together we made the game better and gave it a future that reaches further than Flash.

I also leave knowing the game is in good hands with a brilliant team who works hard to deliver exciting content. I am looking forward to playing the future versions of Realm.
Thank you

Though Silex is departing, the Realm team as a whole has been growing in recent months! Almost every facet of the team (design, Unity development, operations, and even customer support) have received new hires to strengthen our workpower for Unity. We've been putting this to use in quite a few exciting ways, which we'll be exploring in detail in part 2 of this letter very soon! We can't wait to give you a first look at what's coming to Realm, so don't miss it!