Development Update
Realm of the Mad God Unity Version 0.3.7 & Realm of the Mad God Launcher Version 0.0.1
Summary
This version marks an important step in getting ready for the Beta, with the Realm Remaster Launcher we are changing the way you get to start up the game.
You will be able to log in with your existing account either on production or testing servers as well as be able to create a new account, verify it and start playing. Not only that, the Launcher is also capable of updating the client with ease and get you the latest version of the game. The most significant changes however are behind the scenes – for example on how reliable we will deliver these updates to you, not to mention making the release process less error-prone and more secure on our side. Additionally the launcher will be the source of all the latest news, events and updates. We have a few more features planned in the future so stay tuned!

Check out an early first version below to get a sneak peak, obviously certain elements are still missing as we put the focus on the core functionality of the launcher in this version.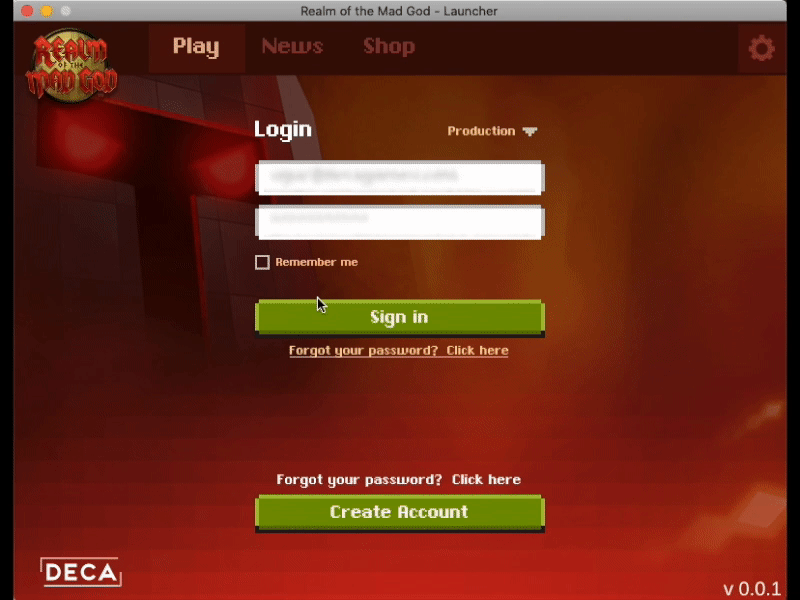 ---
Read below for an overview of all the changes in version 0.3.7
Launcher
Dyes purchase
Character Slot purchase
Display modifiers on bars
Camera effects (Earthquake, conditions effects)
New Pet Wardrobe UI
New Pet Caretaker UI
New Characters List UI
New Graveyard UI
New Options UI
New Fame Overview UI
Nexus Shop